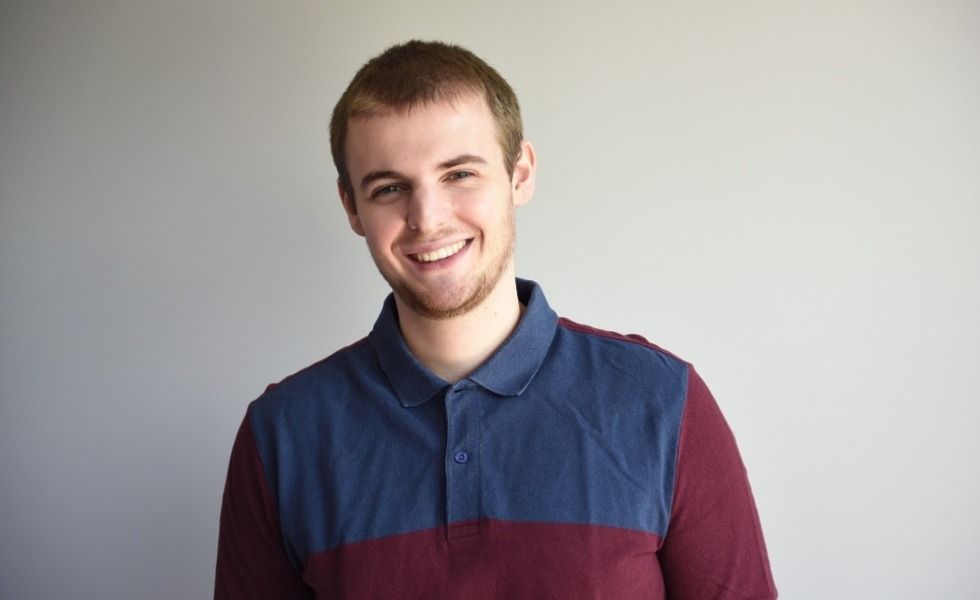 Everyone at IRCM is connected and works together in some way every day. What I will definitely take away from this is that we all help each other.
Teo, tell us about your work in communications, what you are passionate about
My days consist mostly of updating the information on our website, being on the lookout for upcoming events, new achievements of our researchers and being creative with all the writing and publications I must produce.
What I am most passionate about is making sure everything stays in order. I like to make sure that our databases are up to date and to relay information for the smooth running of activities at the institute. I also like to respond to comments and questions from the public and external scientists, as this gives substance to the efforts we make for people's health and collective scientific knowledge.

Tell us about yourself, your background
I studied humanities in CEGEP, not being able to join a program that required math in high school. I wanted to join a fairly general program that would allow me to have a wide range of opportunities for university. Now, I'm in a bachelor's degree program at UQAM, within the communication faculty, following the digital media program. During my studies at UQAM, I was able to accumulate experience through several internships, including one at the IRCM, which will allow me to stand out from my peers when I obtain my bachelor's degree.

What led you to IRCM?
Although my studies are not related to science, I am interested in it as my health is very important to me. I wanted to join a scientific environment to be closer to one of my passions and hobbies and to see how this world functions.

What strikes you about the culture of the IRCM. What do you think you will take away from it for your future career?
Everyone at IRCM is connected and works together in one way or another every single day. I thought I had to work in my own corner within the communications team, but very often I must relay information between the different departments. I make sure that the information is up to date for everyone and I am often a point of contact. Everybody is extremely courteous, jovial, and smiles at me as I pass by in the hallways.
What I will definitely take away from this experience is the support. I must rely on several other departments and colleagues within the institute for the information I am looking for, and they must do the same. I never work on my own, because every day my work is just a big team effort.

What is the next step for you?
I will continue my studies and finish the 3 semesters I have left. I plan to gain experience and see where it takes me. I'm still not sure if I want to focus on a career in advertising, marketing or communication.

What keeps you motivated?
What keeps me motivated changes regularly, however, interacting with new people and doing activities with my friends have always been at the top of the list. I love spending time on my hobbies as well, including my collection, and playing music. Working out is also one of my ways to stay motivated and keep a better energy reserve every day.