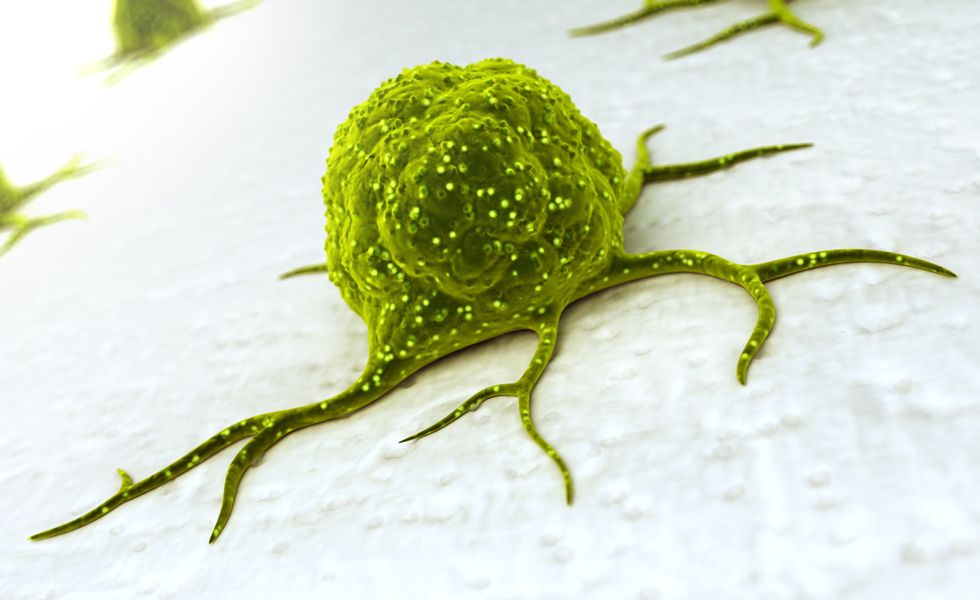 The Basic and Clinical Oncology Seminar Series (BCO) is a joint initiative by the IRCM and LDI institute in Montreal. These monthly seminars feature a clinical (MD or MD/PhD) and a basic scientist (PhD) speaker, both working on the same cancer or theme. The goal is to create a dialogue between those at the bench and their peers at the bedside. The long-term goal is to initiate and expedite collaborations like sharing samples and exchanging expertise. Each seminar includes of two talks, each for 15-20 minutes and the remaining time is for open discussion with the audience.
The BCO Series was founded by Islam Elkholi, with the support of Dr. Jean-François Côté and Dr. William Foulkes, as a platform to promote dialogue and collaborations. After graduating as a Medical Doctor from Mansoura University in Egypt, Dr. Elkholi joined the IRCM Molecular and Cellular Medicine (MCM) Master's program in 2016, with the long-term goal of becoming a physician-scientist. In Jean-François Côté's lab, Dr. Elkholi has been pursuing his PhD with the goal of understanding the mechanisms behind the breast cancer metastatic relapses, a dreadful outcome to the affected patients. In addition to the academic activities, Dr. Elkholi is passionate about communicating science to the public. For years, he has been a freelance scientific writer, summarizing highly technical research articles in different fields of science and medicine to lay audiences.

List of the BCO Seminars
A total of 8 seminars have been organized for the first season (October 2021-May 2022). A total of 15 speakers have been invited from, 6 different universities and 12 hospital and research centers from Canada (Montreal, Quebec City, and Toronto) and the United States (Boston).
October 7, 2021 - Ovarian Cancer
William Foulkes, MD,PhD

Jewish General Hospital & McGill University Health Center
Lady Davis Institute for Medical Research
McGill University

Sidong Huang, PhD

Rosalind and Morris Goodman Cancer (GCI)
McGill University

November 4, 2021 - Brain Cancer
Peter Dirks, MD, PhD

Arthur and Sonia Labatt Brain tumor Research Centre, The Hospital for Sick Children.
University of Toronto

Stephane Angers, PhD

Terrence Donnelly Centre for Cellular & Biomolecular Research
University of Toronto

December 2, 2021 - Breast Cancer
Mark Basik, MD

Jewish General Hospital
Lady Davis Institute for Medical Research
McGill University

Elena Kuzmin, PhD

Centre for Applied Synthetic Biology,
Concordia University

January 20, 2022 - Skin Cancer
Philippe Lefrançois, MD, PhD

Jewish General Hospital
Lady Davis Institute for Medical Research
McGill University

Mélanie Laurin, PhD

Centre de recherche du CHU de Québec – Université Laval, axe oncologie
Laval University

February 17, 2022 - Proteasome in oncology
Giada Bianchi, MD

Brigham and Women's Hospital
Harvard University

El Bachir Affar, PhD

Hospital Maisonneuve-Rosemont Research Centre (CR-HMR)
University of Montreal
Wilson Miller, Jr, MD, PhD

Jewish General Hospital
Lady Davis Institute for Medical Research
McGill University

Sonia del Rincón, PhD

Lady Davis Institute for Medical Research
McGill University

April 14, 2022 - Multiple Myeloma
Irene Ghobrial, MD

Dana Farber Cancer Institute
Harvard University

May 5, 2022 - Pediatric Cancers
Catherine Goudie, MD

McGill University Health Center- Research Institute (MUHC-RI)
McGill University

Livia Garzia, PhD

McGill University Health Center- Research Institute (MUHC-RI)
McGill University