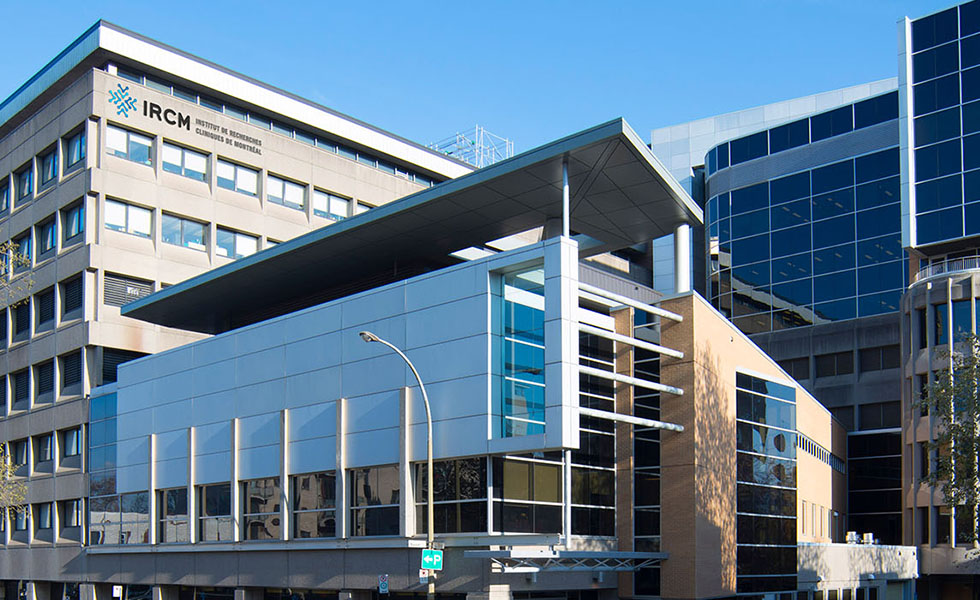 Chairman of the Board of Directors of the Institut de recherches cliniques de Montréal (IRCM) Gérard A. Limoges and President and Scientific Director Dr. Tarik Möröy inaugurated today the Institute's new laboratories and clinic. The event was presided over by Minister of Economic Development Innovation and Export Trade Raymond Bachand. Montreal Mayor Gérald Tremblay was also in attendance.
"With this expansion, the IRCM has begun a new era of growth. The number of research units will increase by almost 30% and the outpatient clinic will be able to receive a growing number of visitors," Mr. Limoges said.
At this occasion, the Minister announced a contribution of $5.1 million, which will enable the IRCM to equip its new laboratories. "It's crucial that we properly equip our researchers so they can achieve scientific breakthroughs that will impact research and innovation and, as a result, have a positive effect on the health and quality of life of Quebeckers," Mr. Bachand said. The Ministère du Développement économique, de l'Innovation et de l'Exportation contributes every year to the IRCM's funding. In 2005–2006, the IRCM was granted more than $11 million in funding to continue its operations.
This expansion of more than 5,000 m2 was made possible through an investment by the Quebec government of more $21 million and the financial support of generous donors.
"The backing of the Quebec government is essential to enable the IRCM to pursue its mission. This new infrastructure will make it possible for us to train even more students who can sustain the growth of our biomedical industry and to build a real knowledge economy right here in Quebec," Dr. Möröy said.
"Montreal is especially proud to be able to count on a nationally and internationally renowned research centre like the IRCM. This project will enable the IRCM to recruit and attract high calibre researchers in the Montreal area. What's more, we now have what we need to keep our best researchers in Quebec," the Mayor of Montreal added.
The $5.1 million in financial assistance comes from the Ministère du Développement économique, de l'Innovation et de l'Exportation's Research Assistance Program, Component 2: Financial assistance for research infrastructures [sic]. This is the Quebec government's main tool to support the modernization, acquisition and development of research infrastructure.
"Research and innovation are part of the nine advantages of the government's economic development strategy we unveiled a few months ago. The IRCM's new facilities will make it possible for our researchers to work under optimal conditions and are a crucial factor in attracting and retaining researchers in a highly competitive world," Mr. Bachand concluded.
Founded in 1967, the IRCM is a non-profit organization devoted to studying the causes of disease, discovering new diagnostic procedures, developing preventive and therapeutic approaches that help to enhance our quality of life, and training the next generation of front-rank scientists.
Recognized as one of the country's top-performing research centres, the IRCM currently has more than 35 research units specialized in fields as varied as cancer and immunology, endocrine and cardiovascular disease, neurobiology, molecular therapy, bioethics and clinical research. More than 450 people work at the Institute. The IRCM is affiliated with the Université de Montréal.