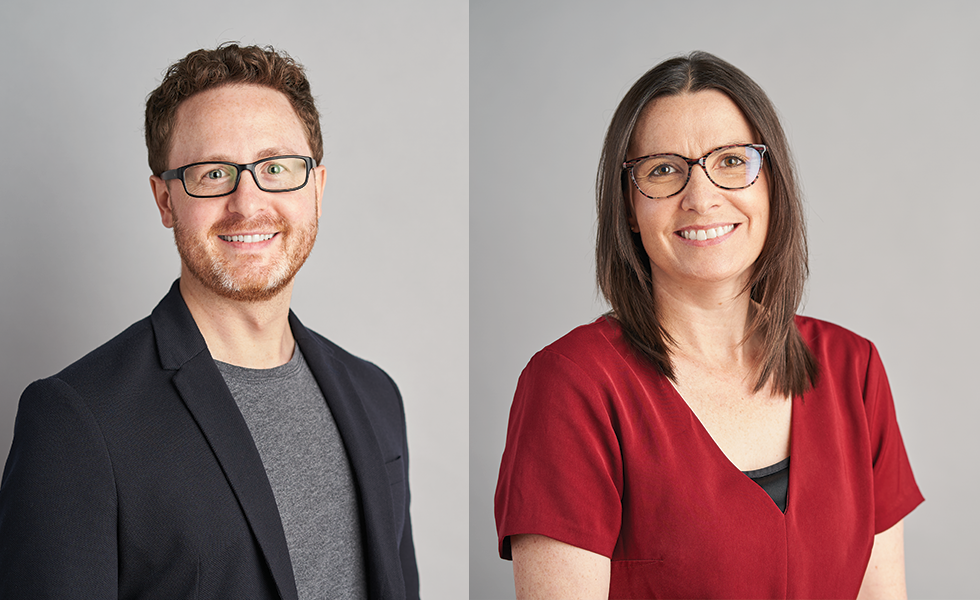 Two National Research Council grants for Drs. Sauvageau and Estall
The Montreal Clinical Research Institute (IRCM) is pleased to announce that two of its researchers have been awarded two grants from the National Research Council of Canada (NRC) New Emerging Team program. In addition to furthering our knowledge of certain serious pathologies, these projects will allow the establishment of proof of concept and the development of new RNA therapies, a niche of excellence for the IRCM.
Dr. Martin Sauvageau will receive $50,000 for research aimed at determining the function of long non-coding RNAs in the epithelial-mesenchymal transition (EMT) of breast cancer using CRISPR screening (EMT is a process that allows cancer cells to metastasize) and thus identify new therapeutic targets. This research is conducted in collaboration with Richard Marcotte and Simon Drouin of the NRC Centre for Research in Human Health Therapeutics - Applied Genomics.
Project: Triplex-forming long non-coding RNAs as novel targets of epithelial-mesenchymal transition in breast cancer.

In addition, work led by Dr. Jennifer Estall and co-investigated by Dr. Sauvageau will receive $50,000 to develop a novel RNA therapy approach targeting pancreatic beta cells for the treatment of diabetes. This project stems from groundbreaking research in Dr. Estall's lab, which identified a promising target. Combined with the RNA expertise in Dr. Sauvageau's lab, Dr. Estall's team hopes to develop a new RNA-based therapeutic approach. This project is also a collaboration with Umar Iqbal and Erica Ling of the NRC Human Health Therapeutics Research Facility.
Project: Treating diabetes with mRNA targeting beta cells.