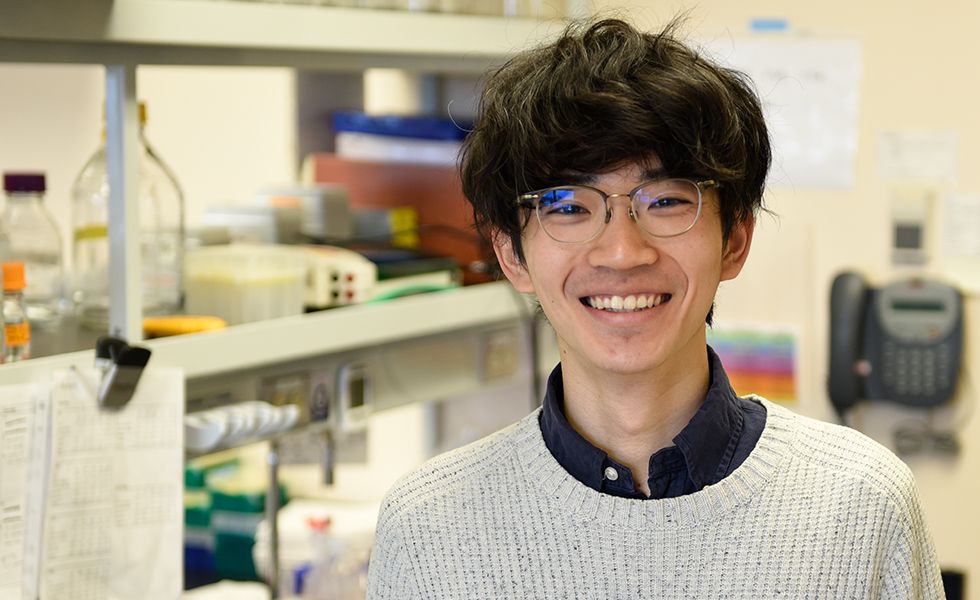 One of the major strengths of IRCM is its ability to draw talented people from all over the world. Yuya Jikko is one of these young talents. We were lucky to be able to welcome this young scientist in Dr.Côté's lab for a few months. As he is leaving to go back home to further his work and studies, let's salute him.
Yuya explains that he was studying in the laboratory of Dr. Matsuda in Kyoto University for two years and that is when he was introduced by his mentor to Dr. Côté.
''Because I am interested in GTPases and his works, I willingly decided to come to IRCM. I am working on the spatio-temporal regulation of Ras GTPases during collective cell migration in Kyoto. The experience at IRCM was really nice! People in IRCM were so kind that I soon got used to the new environment. One of the most impressive point was the relationship among people. People in JF's laboratory are very close, and they passionately discuss their data every day. Not only inside the laboratory, relationships between labs are really tight, which is very important to facilitate collaborative research.''
Yuya loves Montreal, especially in the fall.
''Food in Montreal was also nice.''
Yuya is going back home, but he intends on coming back to Montreal to see people at the lab and the city again.
Don't be a stranger, Yuya!